Welcome to our inspirations page
It can happen us all, we start to lose belief in ourselves, we think we can't get where we really want to go. The purpose of this page is twofold, firstly to provide you with some hope and secondly to start to change your limiting beliefs.
The people in these videos are real people just like you with the same fears, lack of belief and challenges. But they joined BodySlims and followed our strategy to change firstly their beliefs then their weight and as a result of that their lives. No one was paid for doing these just real people who want to inspire others that if they could do it so too can you.
Enjoy and please let yourself start to feel hopeful
Carla Pierra Fitzgerald
Carla Pierra Fitzgerald from north Dublin lost half her body weight with BodySlims in one year see her 1 minute video here.
Along with achieving great personal results on Body Slims, I have been impressed with the sound science underpinning the programme and the way it is used in a simple and practical way to achieve such exceptional results
Evelyn Doyle, Associate Professor (Microbiology) University College Dublin/Head of the School of Biology & Environmental Science
David O'Rourke
David O Rourke from Balbriggan changed everything with BodySlims see his one minute story here.
The BodySlims 10 Week Challenge is producing some pretty amazing results. To see them for yourself, click below
David's story
I know everyone is time poor but if you want to give yourself a real boost make the time and listen to this longer version of David's story. It might just change your life.
Worldwide with Coaching
Starting Wednesday 19th January 2022
BodySlims Worldwide
10 Week Web Programme with Coaching
Book Now
Anne Mc Hugh
Ann Mc Hugh in county Wicklow got her life back on track with BodySlims see how in just one minute.
Derek Balfe
Derek Balfe from Rush changed everything with BodySlims and if he can do it so can you.
Body Slims made a huge positive difference in my life. As a professional sportsman I have been privileged to listen to, play with and observe some extraordinary talented people over the years and at the top of that tree I would have Gerard Moran, a fascinating character. I would love to get inside his head and see how he works
Anthony Hanlon, PGA Golf Professional - Professional Golfer Stackstown Golf Club
People love to see before and after pictures so we put together this five minute video which shows the amazing differences people have made to themselves with BodySlims. Take the time to watch it because you can be them!
On BodySlims, you get to work with Europe's Premier Peak Performace Coach Gerard Moran, delivering a revolutionary approach to weight loss and producing amazing results.
Helen McLeane
Social worker Helen McLeane from county Kildare changed everything with BodySlims and if she can, so can you. See how in this 1 minute video.
Jonathan Smyth
Jonathan Smyth from Dun Laoghaire has gone from being overweight to being an inspiration for his entire family, see how in this one minute video.
Incredible Value
You'll never get value like this
Gerard's corporate programmes are 3,500 sterling per day but due to our long standing agreement, we are still delivering BodySlims at just €250 or €300 for the full ten week programme.. No Extras
Addrianna Fitzgerald
Addrianna Fitzgerald from county Kildare changed her life story with BodySlims and you can too.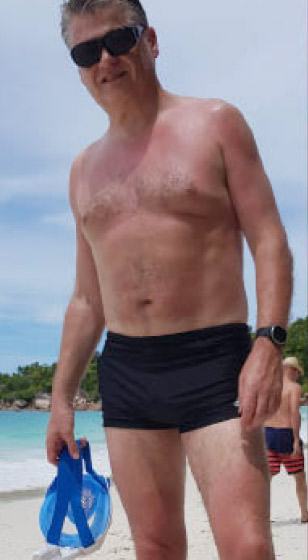 Dublin architect Steve Collins went from beached whale to beach body with BodySlims
Deirdre Greaney
Deirdre Greaney in county Tipperary got her father involved so they could do it together. See how in this one minute video.
So there you have it. Have some hope and no you haven't tried everything yet. You can make 2022 your year but wanting it isn't enough. You have to take action and follow a proven plan to get you where you want to go.
We have loads more inspirations at BodySlims.com and lots of other helpful stuff. Believe in yourself again, know you can do it and with our help you'll get there like the guys above.
Our sincere appreciation to the guys for making the time to inspire others. We hope you're truly inspired. Remember there's always hope
Best Wishes
Gerard
Niamh O Rourke
HSE
Weight Lost:
Sizes dropped: 18-20 to size 8
The Bodyslims team made the impossible attainable for me and 6 months on I'm still maintaining it. Thanks again, Niamh
Read More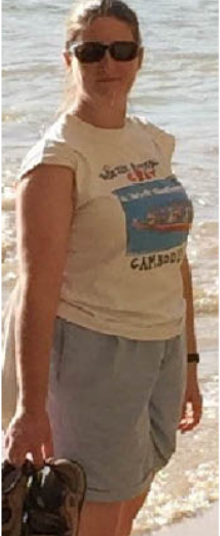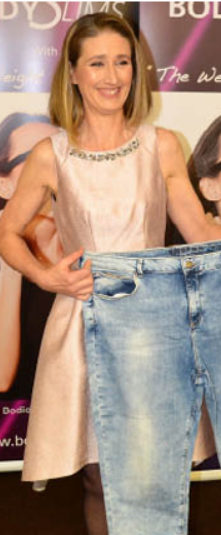 I've used Body Slims to lose 5 stone and I've really enjoyed the process. Inspiring people to take the right steps for themselves is no easy task but it's one Gerard is a master of.
Fr Colm McGlynn , Servite Order
Don't take it from us!
Hear what our customers have to say about BodySlims and their results in their own words. All real people just like you getting life changing results.