Maureen Coughlan
Weight Lost - 32 lbs
Having lost almost four stone in six months, I have never been prouder of myself. It has been over 20 years since I was this comfortable in a size 12 and I have never felt better.

I started BodySlims in September 2020 having being recommended the programme by a friend. I was determined that this was going to be the turning point for me. (Lockdown be damned)

Having tried every diet in the past and never succeeding long term, I made a decision to commit 100% and boy did it pay off. My first week I lost 5.5 lbs and I was ecstatic, I assumed that it would taper off into weekly 1 lb/.5 lb weight losses for the next few weeks but I was delightfully proven wrong.

Over the remaining 10 weeks I had consistent losses totalling 32 pounds at the end of it. I could not believe it, the programme worked. I was slimmer, I was healthier and I was fitter than I had been in years.

At this point, I was buying size 12-14 clothes and felt amazing but I wasn't finished yet, I set myself the target to lose another stone and I signed back up to the programme in January.

Between the two programmes I was concerned that I may put back on some of what I lost, nevertheless, I used the knowledge I had gained from the first course and maintained.

Mentally I had prepared myself for the second course to expect smaller losses as I had less to lose. However, once again I was pleasantly surprised, I followed the programme as I was told. I ensured I got my hour's walking everyday- rain, hail or shine and the losses continued to come each week. I am now at target with some weeks to go until the end of this 10 weeks. I weigh 10 stone 4 pounds and a size 12 is loose on me.

Dare to Dream is an understatement, as in my wildest dreams I never expected to have succeeded this much. To look and feel this good is a long overdue present I have given to myself.

Thank you, to Gerard, Mark and all the team.
Back to Success Stories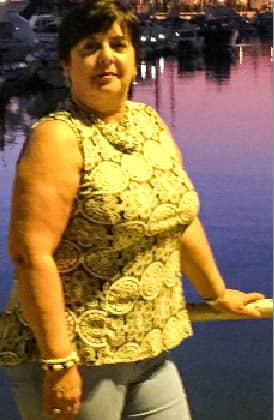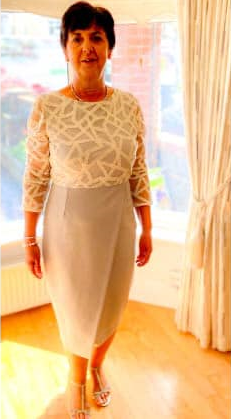 Discover the transformative journeys of individuals who have dedicated themselves to health and positive change. Our weight loss success stories showcase authentic before-and-after photos, paired with personal narratives, offering a glimpse into people's challenges, strategies, and triumphs.
A Visual Journey
It's often said a picture is worth a thousand words. Here, every set of before-and-after photos narrates a story of determination, effort, and eventual success. Witness the tangible results of dedication and discipline.
Real Stories, Real People
Every transformation you see on this page comes from someone like you. These are not celebrity endorsements or staged shots but real-life accounts of individuals who decided to take control and make a change.
Inspiration and Insight
Beyond the imagery, delve into the narratives accompanying each photo. Learn about the methods, the struggles, the breakthrough moments, and the lifestyle changes that made all the difference for each individual.
Share Your Own Story
Inspired by what you see? If you've embarked on a journey with Bodyslims and have a story to tell, we invite you to share your weight loss success with our community. Your experience could be the motivation someone else needs to start.