Claire Delaney
Location - Dublin
Weight Lost - 89.6lbs
I wanted to share my experience doing Bodyslims. Before Bodyslims I felt completely lost as to how to begin to tackle my weight My friend (aka "my Brian") told me about Bodyslims and I could see she was doing brilliantly! Around the same time my sister also told me about her friend on BS, so i took that as my sign to do it- a glimmer of hope that it might just work for me......and boy did it work!

I started in Jan22, currently I'm down 86lbs -on my 3rd programme currently (Sep22). I didn't even set a weight target initially because the amount to lose seemed too great and I kept thinking i would only let myself down but then as the lbs dropped my confidence soared. I was able to set myself a target, and I get closer and closer each week and I now know I'm going to do it. I am currently in a "good" state moving towards a "great" state and am so excited to get there!

If you are reading this, on the fence whether to sign up, I'd advise you to take the plunge, sign up and follow the programme the way Gerard tells you to do it. There are challenging aspects to Bodyslims but trust me it is the easier option to work through them than to continue feeling bad about yourself. I remember feeling so unsure if I would be able to do the walking, but i did it, slowly at 1st and I've only gotten better and better since.

The physical work is only one part of BS, the work done mentally, rewiring your brain, working on your relation with yourself is really unique, other weight loss groups/options just don't compare to this.

So I talked about weight but there are loads of non scale victories that I've achieved to list a few;
- not buying the biggest clothes size in the shop
- feeling comfortable in an airplane sit
- lower back pain improved immensely
- not being self conscious in swimwear
- not feeling guilty about my weight (....the amount of time i spent feeling bad about my weight/self)
- playing tennis [badly :) but still]
- running/playing with my kids
- fitting back into my clothes
- wanting to be in family pictures
- moving from doing this program for others because i was letting them down to doing it solely for me because I am worthy of it.
- learning to be kind to myself instead of being critical

Lastly a huge thank you to "my Brian" , your guidance has been amazing, just like you. My sister, your blunt suggestion to sign was the push I needed, thank you! Family and friends whose encouraging words fueled my motivation to keep being consistent with the program. My partner in crime/life, i'm so grateful for you, your support for me has been immeasurable.

And to Gerard and the Bodyslims team, thank you, your program is life changing, i hope you feel proud of it!
Back to Success Stories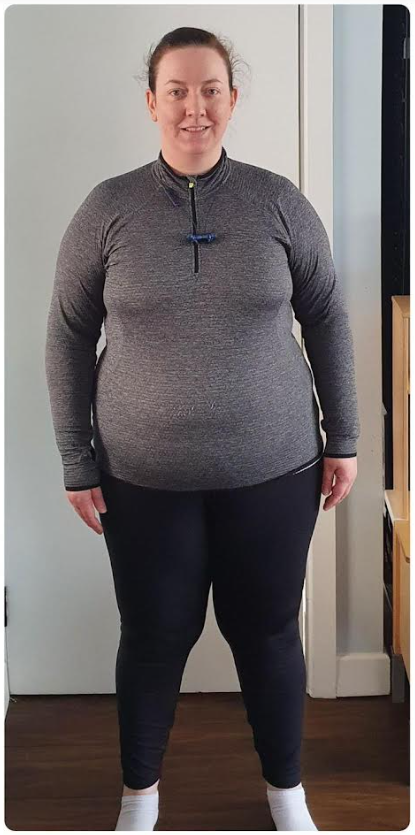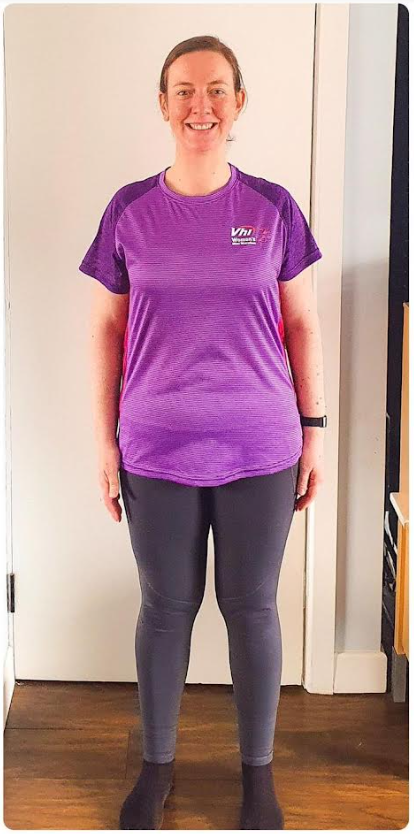 Discover the transformative journeys of individuals who have dedicated themselves to health and positive change. Our weight loss success stories showcase authentic before-and-after photos, paired with personal narratives, offering a glimpse into people's challenges, strategies, and triumphs.
A Visual Journey
It's often said a picture is worth a thousand words. Here, every set of before-and-after photos narrates a story of determination, effort, and eventual success. Witness the tangible results of dedication and discipline.
Real Stories, Real People
Every transformation you see on this page comes from someone like you. These are not celebrity endorsements or staged shots but real-life accounts of individuals who decided to take control and make a change.
Inspiration and Insight
Beyond the imagery, delve into the narratives accompanying each photo. Learn about the methods, the struggles, the breakthrough moments, and the lifestyle changes that made all the difference for each individual.
Share Your Own Story
Inspired by what you see? If you've embarked on a journey with Bodyslims and have a story to tell, we invite you to share your weight loss success with our community. Your experience could be the motivation someone else needs to start.