BodySlims Worldwide
Our online programme, run on Wednesdays.
Login for BodySlims Worldwide
Login will be available from the weekend preceding the start of the programme for those booked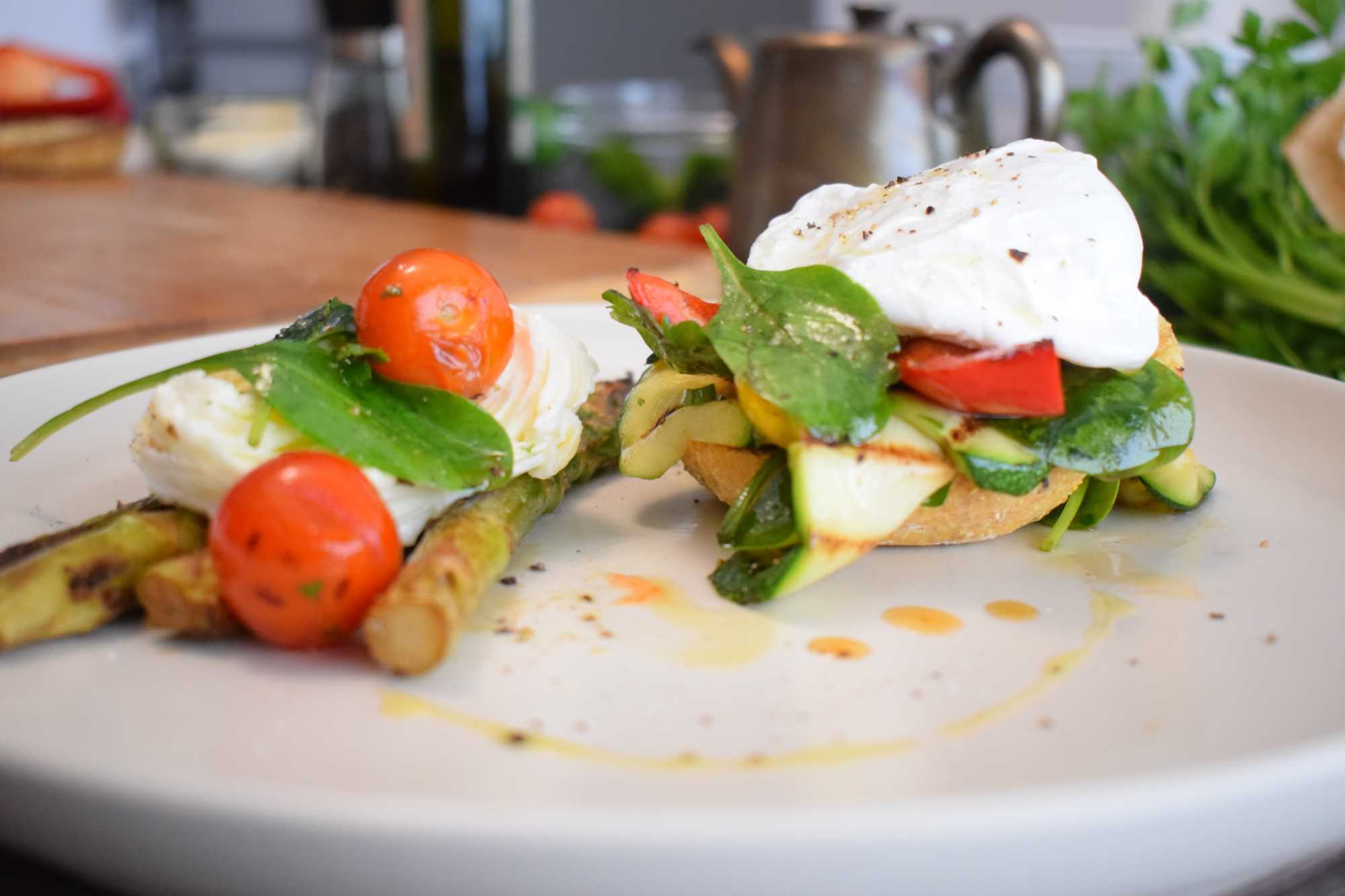 Tomato, Eggs and Asparagus Recipe
Combining tomatoes, asparagus, and eggs in a recipe can create a flavorful and nutritious meal. Tomatoes are a great source of lycopene, an antioxidant that may help prevent certain types of cancer. Asparagus is a low-calorie vegetable that's high in fiber, vitamins, and minerals, such as folate and vitamin K. Eggs are a good source of protein, and they also contain important nutrients like choline, which is essential for brain health.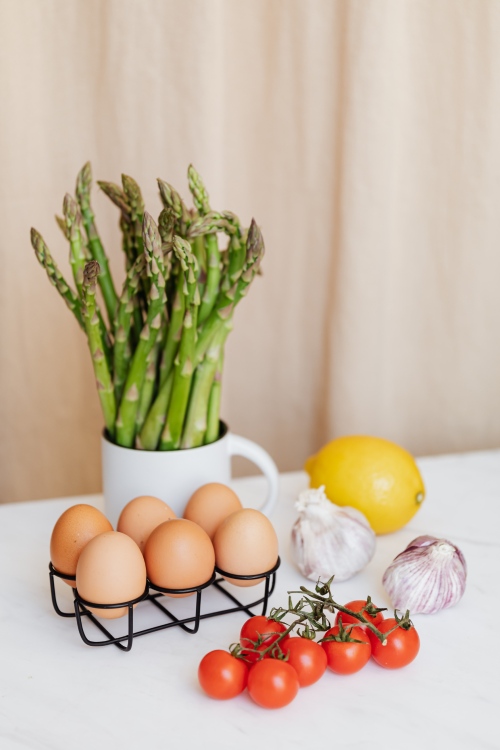 Together, these ingredients can provide a well-rounded meal that's both delicious and healthy. Whether scrambled, baked, or poached, eggs and vegetables make a great pair, and the addition of tomatoes can add a burst of flavor and extra nutrition to the dish.




Ingredients you will need to serve one person
2 medium eggs (120 cal.)
1 tomato, thickly sliced and halved (25 cal.)
50g thin asparagus tips, halved (10 cal.)
½ tbsp olive oil (60 cal.)
1/2 clove garlic, peeled and sliced -
2 pinches smoked paprika -
Salt and ground black pepper -
TOTAL CALORIES: 215
Cooking Instructions
Warm the oil in a frying pan, add the asparagus tips and cook for a couple of minutes. Add the garlic and, after a minute, add the halved tomato slices. Cook for 2 mins.
Make 2 hollows in the pan. Break in the eggs, put a lid on the pan and cook until the eggs are just set, to your liking.
Sprinkle with smoked paprika, salt and pepper.
TOTAL COOKING TIME: 15 mins