BodySlims Worldwide
Our online programme, run on Wednesdays.
Login for BodySlims Worldwide
Login will be available from the weekend preceding the start of the programme for those booked

Beef and Broccoli Recipe
Beef and broccoli is a classic Chinese dish that's both delicious and healthy. Beef is a good source of protein, which is essential for building and repairing muscle tissue, and it's also rich in iron and vitamin B12, which can help support red blood cell formation. Broccoli is a low-calorie vegetable that's high in fiber, vitamins, and minerals, including vitamin C and potassium, which can help regulate blood pressure.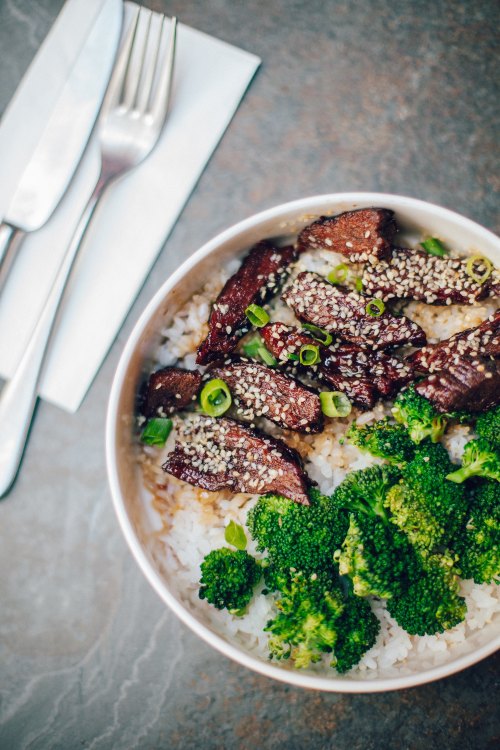 Together, beef and broccoli make a great meal that's low in calories and high in nutrients. By using lean cuts of beef and cooking the broccoli just until it's tender-crisp, you can create a satisfying and healthy dish that's perfect for any occasion.




Ingredients you will need to serve one person
1 teaspoon olive oil (40 cal.)
10g unsalted cashew nuts (55 cal.)
100g beef fillet steak, cut into strips (155 cal.)
60g broccoli florets (17 cal.)
1 stick celery, sliced (7 cal.)
30ml beef stock (4 cal.)
½ tbsp horseradish sauce (10 cal.)
½ tbsp free-fat yogurt (4 cal.)
TOTAL CALORIES: 292
Cooking Instructions
Heat the oil in a frying pan, add the nuts and toss for a few seconds until lightly toasted. Set aside.
Season the steak strips with plenty of pepper and stir-fry over a high heat for 1-2 mins to brown. Set aside with the nuts.
Tip the broccoli and celery into the pan and stir-fry for 2 mins. Pour the stock over, cover and simmer for 2 more mins. Meanwhile, mix the horseradish and fromage frais together.
Return the steak to the pan and toss with the veg, then sprinkle over the nuts and serve with the creamy horseradish.
TOTAL COOKING TIME: 20 mins